My passion for art began during my eighth grade; I enjoyed drawing and painting, but what I enjoyed most was building models by hand. During high school, art courses mostly focused on two-dimensional art; and my skills in drawing and painting progressed. During my final years in high school, I became more active with my art; I took part in more extra-curricular activities, had my work presented in a few exhibitions, won a few places in art competitions, and was even offered a commission for the summer following my graduation. I was keen to pursue a career in art, but knew it was not easy to make a living in the field. I was, however, also good in math and enjoyed working in 3D; so as a compromise, I chose to study architecture in university.
The start of my university life was a start of many things for me. It was my first time to live away from my parents; let alone the first time to ever move, having lived in the same house all my life. Coincidentally, it was also the first time I lost someone close to me.
Early in the school term I was invited to a classmate's birthday party. I was not particularly fond of parties, and I had a lot of work to do; but I felt it was important to get to know people better, so eventually I decided to go. On the day of the party, as I was getting ready, I got a sudden phone call from my father asking me to come home - my grandfather, on my mother's side, had just passed away.
I felt ashamed over what I was doing during the last minutes that my grandfather lived; getting ready for a party when I should have been getting work done. From that day I swore that I would never go to a party during a school term. Consequently this led to a few classmates looking down on me and belittling me because I turned down further party invitations that year - that, on top of another dilemma I was facing, made my first year a disaster. It was however a valuable learning experience, and in the following year I was able to make wiser decisions and get better results. My ability to create digital art today is also owed to my first year in university; despite having never touched 3D modeling or Photoshop previously, I felt proficient at it after four months.
Starting in second year, when I was 19, I began gaining experience working in architectural offices. As valuable as these experiences were, difficulties in school began to arise again over time; and I began to question whether architecture was right for me. Following a dark period in late 2007 I began doing some soul searching. Meanwhile, not having done my own art in a long time, I wanted to pick up on it again. In 2008, I began an eight month internship in Toronto; and as I looked out for artistic opportunities, I found Redbubble and re-discovered my desire to follow my true passion. On top of finding a place to exhibit my work online, I met many interesting people from around the world and enjoyed the interactive community. I also began to develop an interest in photography, as well began a series of miniature origami creations.
I still had a year of school left remaining; during which I did not push myself as hard as I did in previous years. Since I had begun to see other possible avenues I could take, my results didn't matter to me anymore; yet I ended up doing better that year than I had previously. By then former tensions I had with some classmates had eased because they too, by then, went through similar traumas I had, and could understand me better. The first half of my final year took place in Italy; which was followed by a four month internship in London, UK; then I returned to Canada to finish my last semester of my undergraduate.
After finishing my undergraduate architectural degree I enrolled in the masters program; as I was interested in pursuing a thesis drawing connections between architecture and origami. I was to begin my new pursuit at the start of 2010. Knowing that I would be very busy and unable to keep up with my own art during that time, I pursued my art actively in the last four months of 2009. During that time I also began posting my work at Zazzle; and had my miniature origami published in a Montreal magazine called "Plaisirs de Vivre/Living with Style", along with actor Rainn Wilson's website Soulpancake. I felt I had grown a lot; and that despite all the difficulties I had to go through, I was very lucky. I thought I could never find myself in the dark again... until I began my masters in 2010...
Right upon the start of my masters I ran into a string of back luck; and to make it worse, it led me to losing a collection of my miniature origami during one crazy day. A few weeks later I was contacted by a news agency who was interested in putting together a story about my miniature origami. Initially, I was excited about it, but it ended up being my greatest problem during the remainder of the year. Various stories were published containing errors, and I had also found that some of my photos were altered; hence not the true representation of my work. I was even criticised over claims I never made, and my images got stolen frequently since.
I was struggling to keep up in school while dealing with my dilemmas. Meanwhile the experience even caused me to begin hating origami because it reminded me of the pain. Having lost interest in origami, I no longer found meaning in my thesis; so eventually I quit my masters and worked in architectural offices. But even after quitting my masters I could not ignore the incident as my images were still getting stolen. Meanwhile I was receiving requests from other publishers; all of which I turned down because I was hating the attention and publicity. I was in a dark place; I had changed; I was a different person...
As the earthquake struck Japan in March 2011, I decided to start getting a bit more active on Redbubble and Zazzle again, and vouched my earnings from both sites to raise funds for Japan's earthquake tsunami relief efforts. As much as I cared about the cause, I was still not very enthusiastic about pursuing my art again - I felt like I was forcing myself to. During the spring however, I re-connected with a long lost contact, and began to remember my joy for art. It wasn't easy climbing out of the dark hole, and matters are not all behind me; however, I have since then began to rekindle my desire to create again, but the problem was the lack of time. I was very busy with my job, and it continued to occupy me for many months. Because of my job I still turned down publications or requests asking to use my images at the time; but I was able to spare one Saturday for a TV interview.
Eventually, in the summer of 2012, I was able to resign from my job to pursue my dream. I do, however, still continue to help out my last office from time to time. While I have shifted away from the architecture discipline, I do not discourage anyone from pursuing it; I just began having interests that I am more passionate about. I did learn a lot from the field and apply a lot of the acquired knowledge and skills to things I do today. But even after resigning, I still feel very busy!
Having been through the experiences that I have to this day, my late 2012 to early 2013 creations tended to focus on themes revolving around life. Today new ideas are growing faster than before; to the extent that I picked up a habit of writing down musings in my iPhone, while in bed, whenever I have trouble sleeping. Although I have many new ideas, I still often struggle to find the time to execute them all, hence my 'to do' list (including updating this website) is constantly growing! I have learned a lot, and have come to understand myself, as well the human condition, better - including the fact that I can always change any day. My journey will never end, I may lose my passion again in the future with no guarantee that I can come back. But if that happens, I hope those who have gotten to know my better side would still remember the person I am on my better days.
In the dark, the air felt cold
But I could see the light beyond.
In the past I've been told
Toils will never be forever gone.
And thus I know that beyond that light,
There will be new challenges to face.
But for now I'll enjoy the sight
And make the most out of today.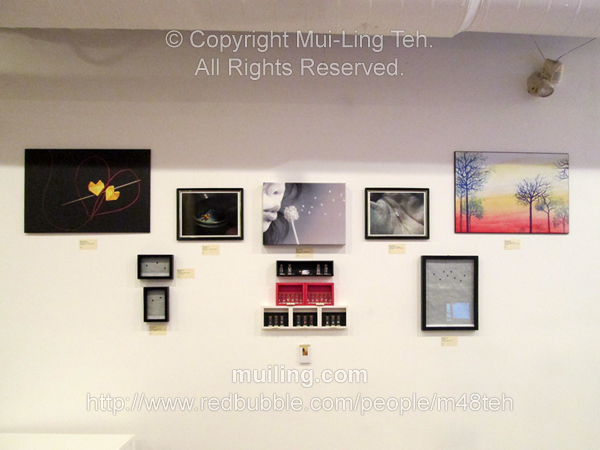 As of November 2013 I started participating in public exhibitions, and in 2014 I began actively selling my art in various live events while showcasing my work in galleries from time to time. I also had some my art on display at Pearl King Restaurant.


While actively participating in various events and mixing with the Toronto art scene, I also began interacting with the Japanese community in Toronto a lot. In fact, every art event I have done since 2013 was a result of my Japanese connections.
As I began selling my creations in 2014, I started a series of miniature folded creations that I put in bottles with messages at the bottom. One of my personal favourites among them is a crane and maple leaf folded out of a single piece of paper.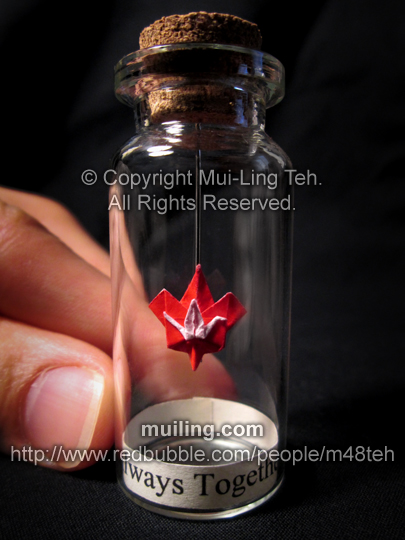 This was a design that I came up with myself, which I dedicate to the Japanese friends I have made since 2013. Most of them came from Japan on visas - some have already went back to their home country. But regardless of where we are, near or far, we are always together...
The first public exhibition I took part in was a Japanese exhibition. The opening reception of that exhibition took place on November 22, 2013. Exactly one year later, I posted my crane leaf to my facebook page here; and below the image is a description that presents my overview of 2013 and 2014.
See all past and current events/projects here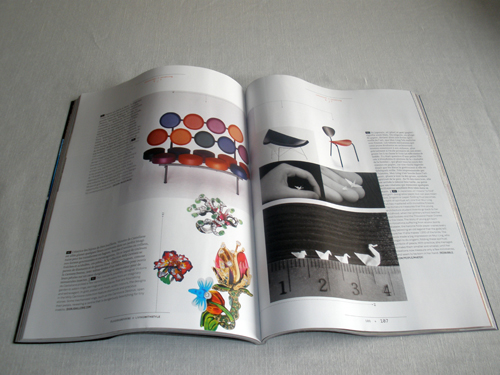 Aside from my Redbubble, or anything related to my past events, some of the other places where I have been featured include, but are not limited to:

TORJA Toronto + Japan Magazine (November 2015)
'How to be creative in Toronto?'
CBS local's morning show 'Good Day Sacramento' (2011)
'Tiny Origami'
'Soulpancake' - a website created by actor Rainn Wilson (2009)
'Single Sheet of Art'
September 2009 issue of Montreal based magazine Plaisirs de Vivre/ Living with Style
'Microtendance - Small is Beautiful'
All content here is © Copyright Mui-Ling Teh, All Rights Reserved, and may not be used without my permission. Any site using my images against my conditions have not sought proper permission and should be reported or brought to my attention immediately.