Alterations and Composites
Frequently, during my architectural career, I manipulated site photos in Photoshop for design proposals. I cannot show these publicly, but can present examples privately upon request. I have also worked with photos to create my own personal designs and promotional material.
Alterations

Promotional images for merchandise containing artwork "A year went by in a single day":


Produced while brainstorming the layout of my artwork at Pearl King
See photos of the final set-up here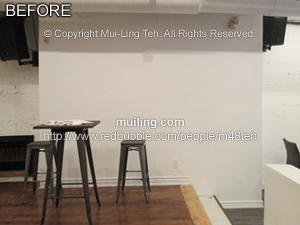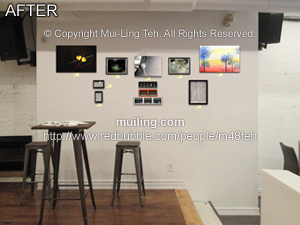 Composites

See more examples of my digital work in my Redbubble portfolio here
(Original photos can be viewed within the description of most of my works)
All content here is © Copyright Mui-Ling Teh, All Rights Reserved, and may not be used without my permission. Any site using my images against my conditions have not sought proper permission and should be reported or brought to my attention immediately.