Click on the images to view them large.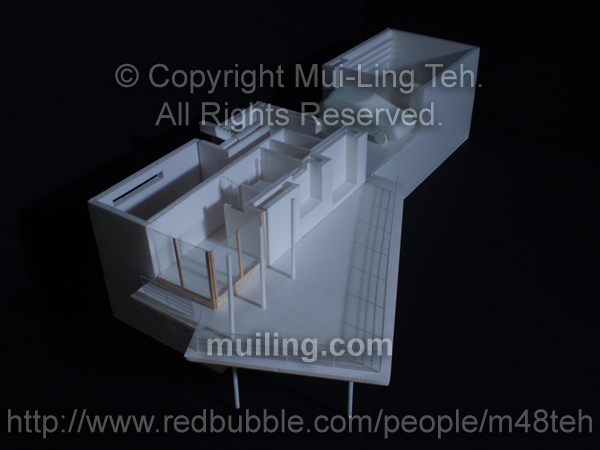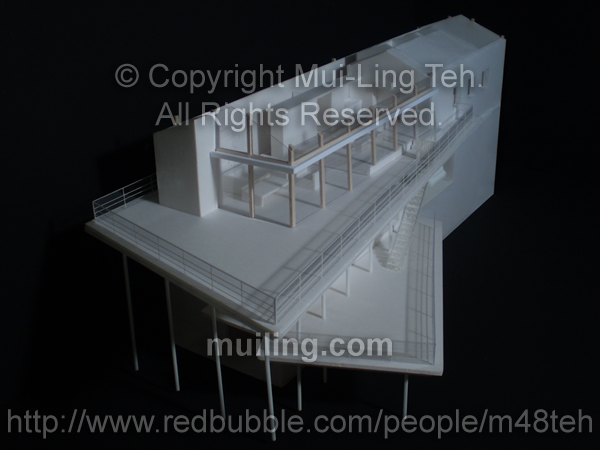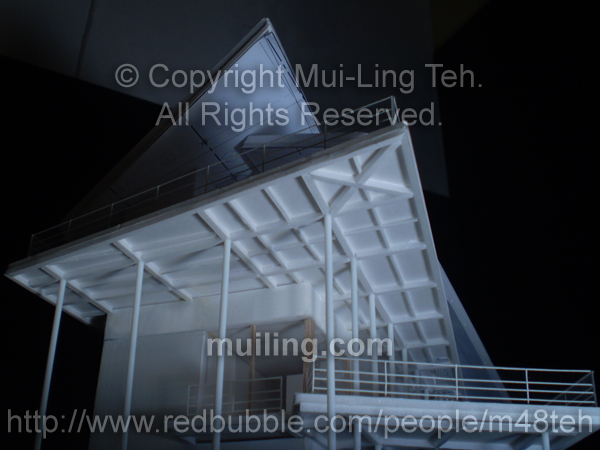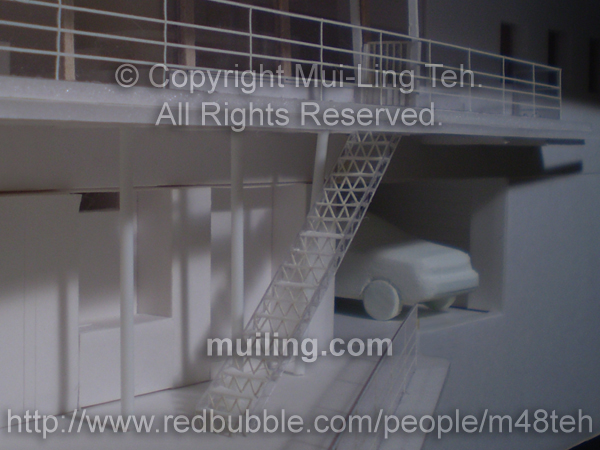 I also made the stairs and carved the car by hand.

The roads in both site models above were made with a single piece of foam core.
Feel free to explore some of my Architectural Drawings

Origami has been an early passion of mine. Aside from folding standard models out of paper, I have incorporated folding techniques for other purposes. As shown in some examples above, I applied some inspiration from origami in my foam core models and paper craft. I also often folded acetate and other plastic sheets:


I came up with the design of this cup myself for a dining project. In the end however, wine glasses were used; and I folded custom sized rectangles instead for other serving purposes: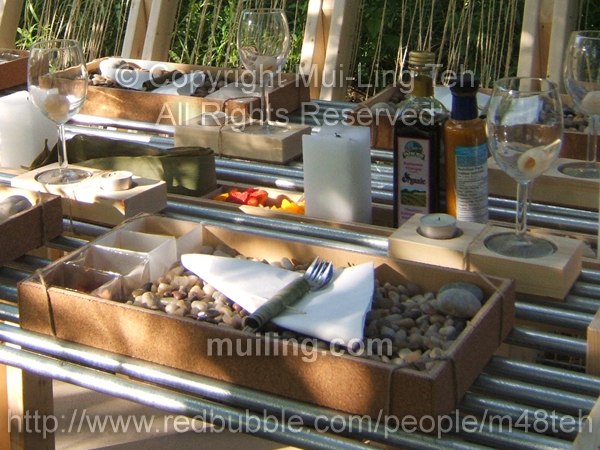 The four plastic boxes in each tray were folded by me; I folded 32 of these in total, and they needed to fit perfectly within the tray. There is also a folded plastic box in the middle of the table containing fruits. I folded two of these to fit perfectly into the central trench.
Sometimes I also folded origami models out of acetate to give them a glass-like appearance in my photography:

Inspired by "The Glass Menagerie" by Tennessee Williams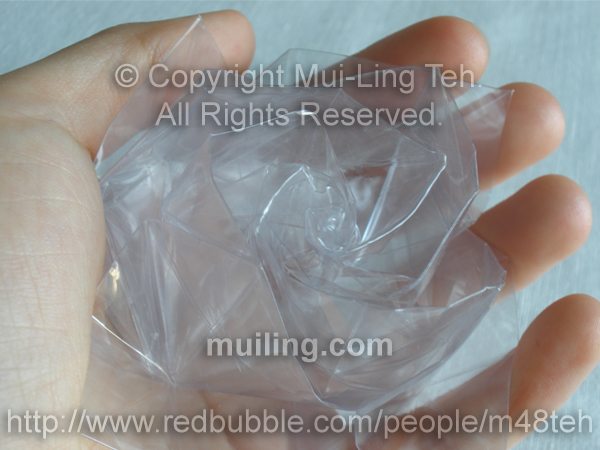 I have also come up with other origami designs: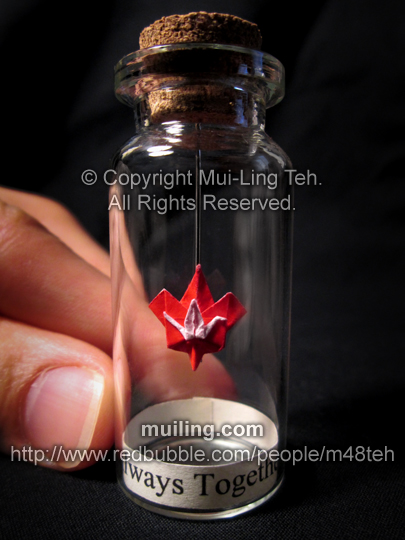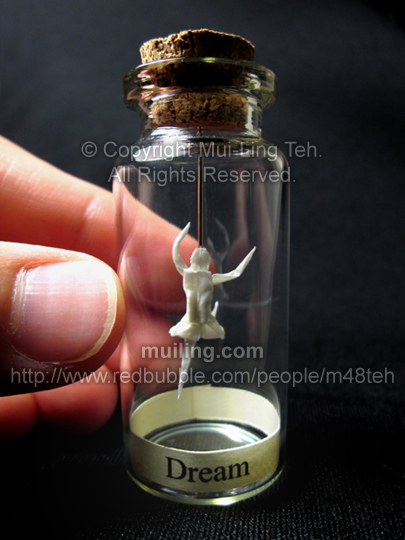 In 2008 I started folding a series of miniature origami models.
Read more about my background in origami here.
I have also folded with copper tape and gummy candy.
I often use my miniature origami models for my photography, but once in a while I also fold miniature models for gifts and commissions; during the time which I would also fold special cases for them.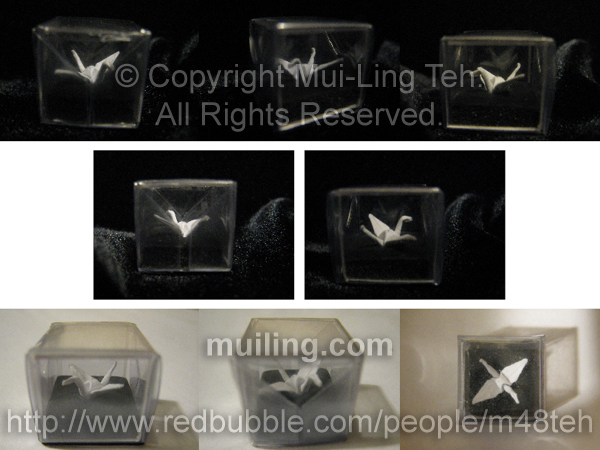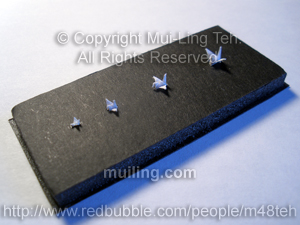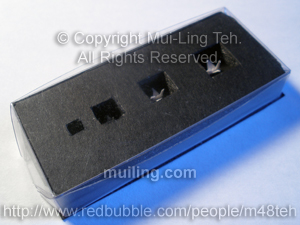 I have made custom foam core boxes for architectural models, and as I began my series of bottled origami, I made boxes to contain these bottles - sometimes using plastic, sometimes foam core.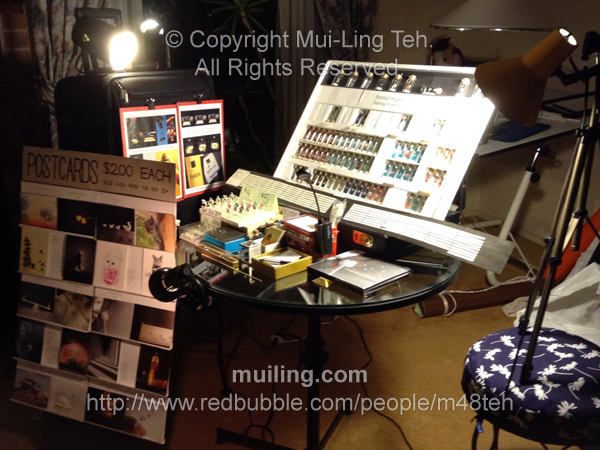 All content here is © Copyright Mui-Ling Teh, All Rights Reserved, and may not be used without my permission. Any site using my images against my conditions have not sought proper permission and should be reported or brought to my attention immediately.
Back to Fine Arts and Mixed Media/Collages