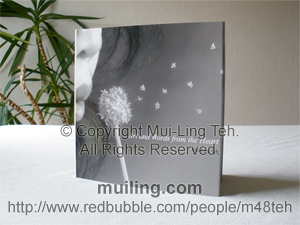 (Last updated 2017/10/17)
With bulk orders, you can get up to 25% Off based on quantities.

You are welcome to browse my Blurb store, make requests, or browse all books available at Blurb, or make your own book, including personal albums and more! See further below for discounts available.
*I am affiliated with Blurb, therefore, when purchases are made at Blurb through any of my links, I will receive commission, even if the purchases are not on my books.
Blurb Offers

**This post contains affiliate links and I will be compensated if you make a purchase after clicking on my links.
20% Off your first purchase at Blurb with code OCT20 at checkout!

Code: OCT20
Dates Valid: 10/13/2017 - 10/31/2017
All content here is © Copyright Mui-Ling Teh, All Rights Reserved, and may not be used without my permission. Any site using my images against my conditions have not sought proper permission and should be reported or brought to my attention immediately.