Most of my drafting today is by computer, but I used to draft by hand during my first and second year of architecture school. On a few occasions I also rendered my drawings, as well drew images in perspective by hand. The quality of these images were often different from things I drew or sketched free hand.
Click on the images to view them large
First Year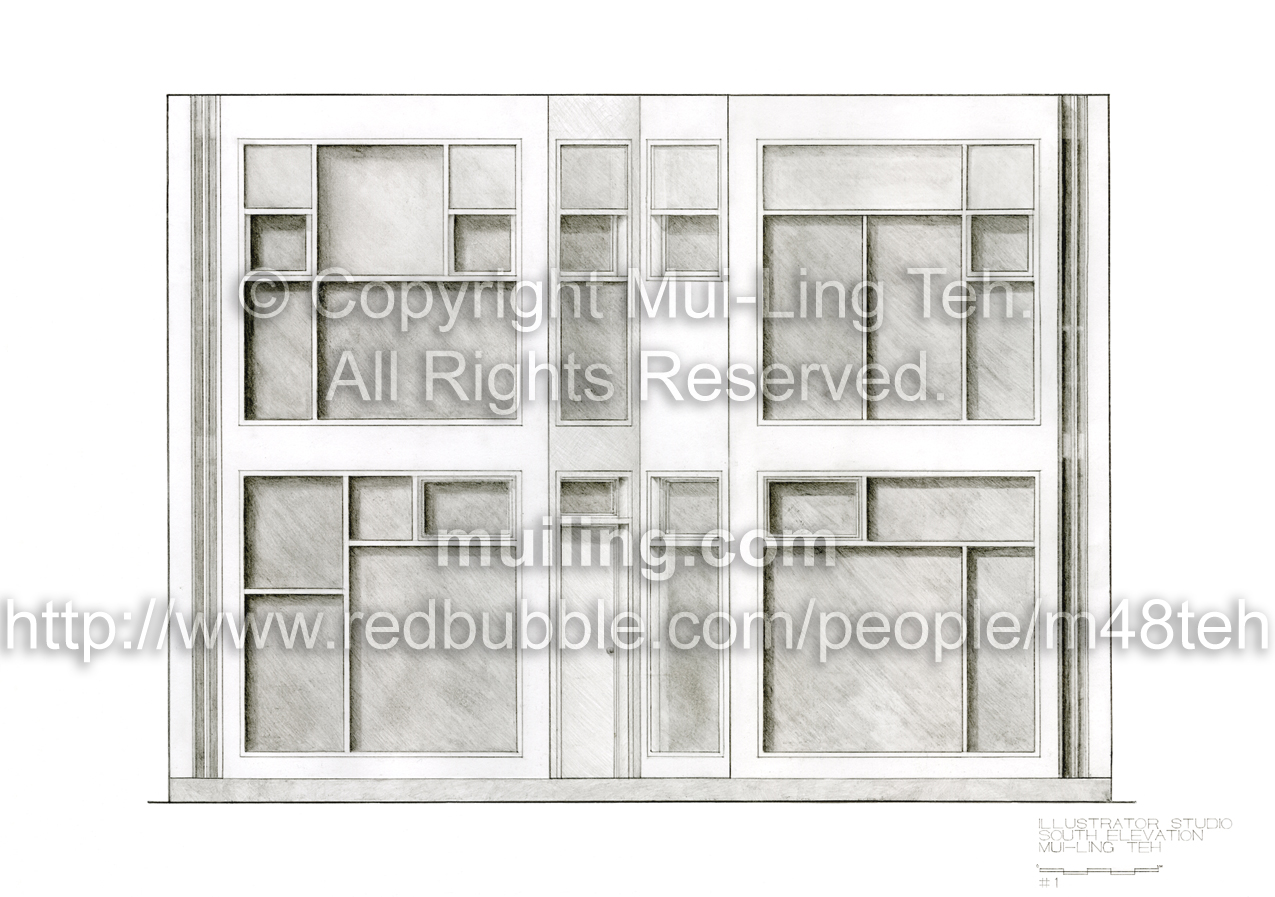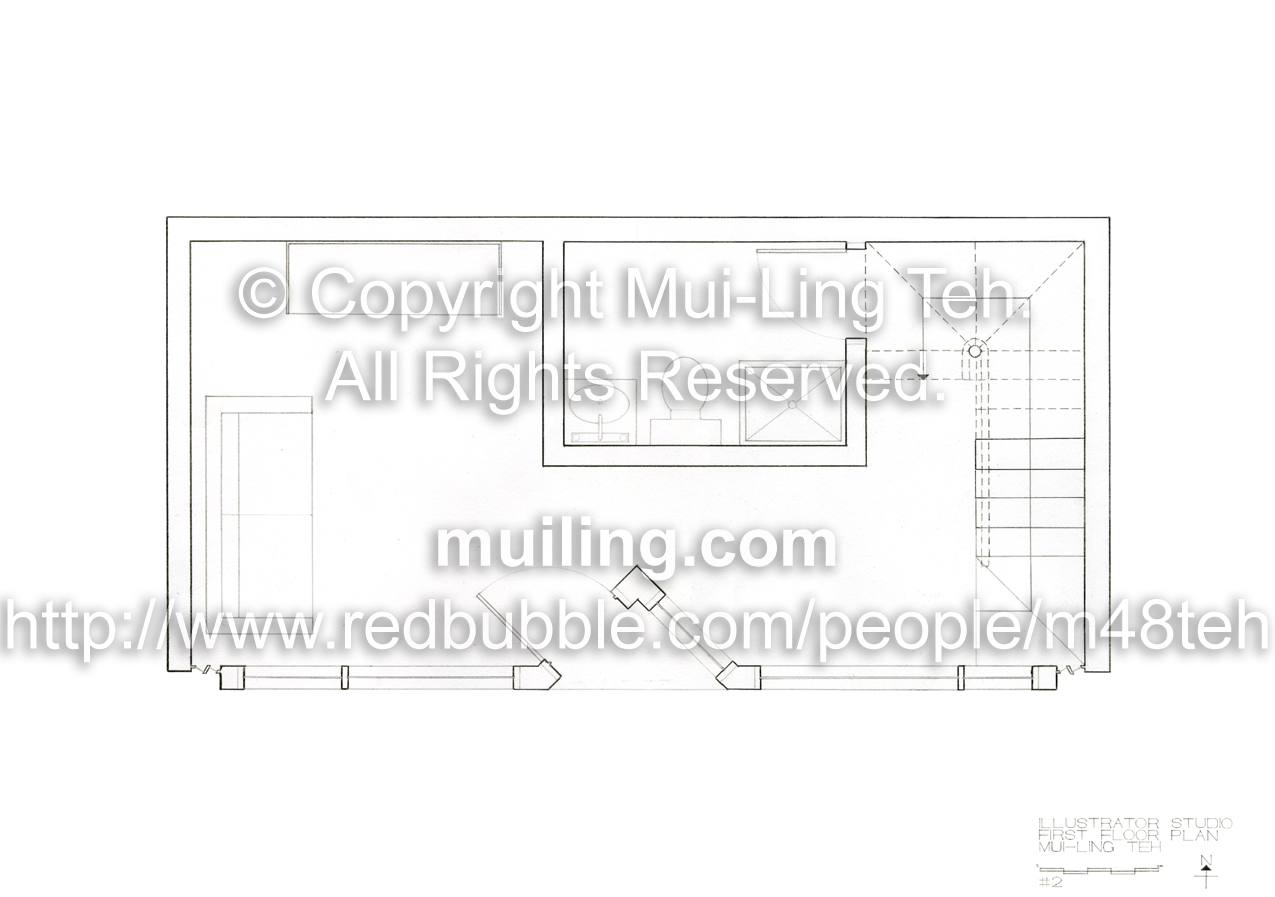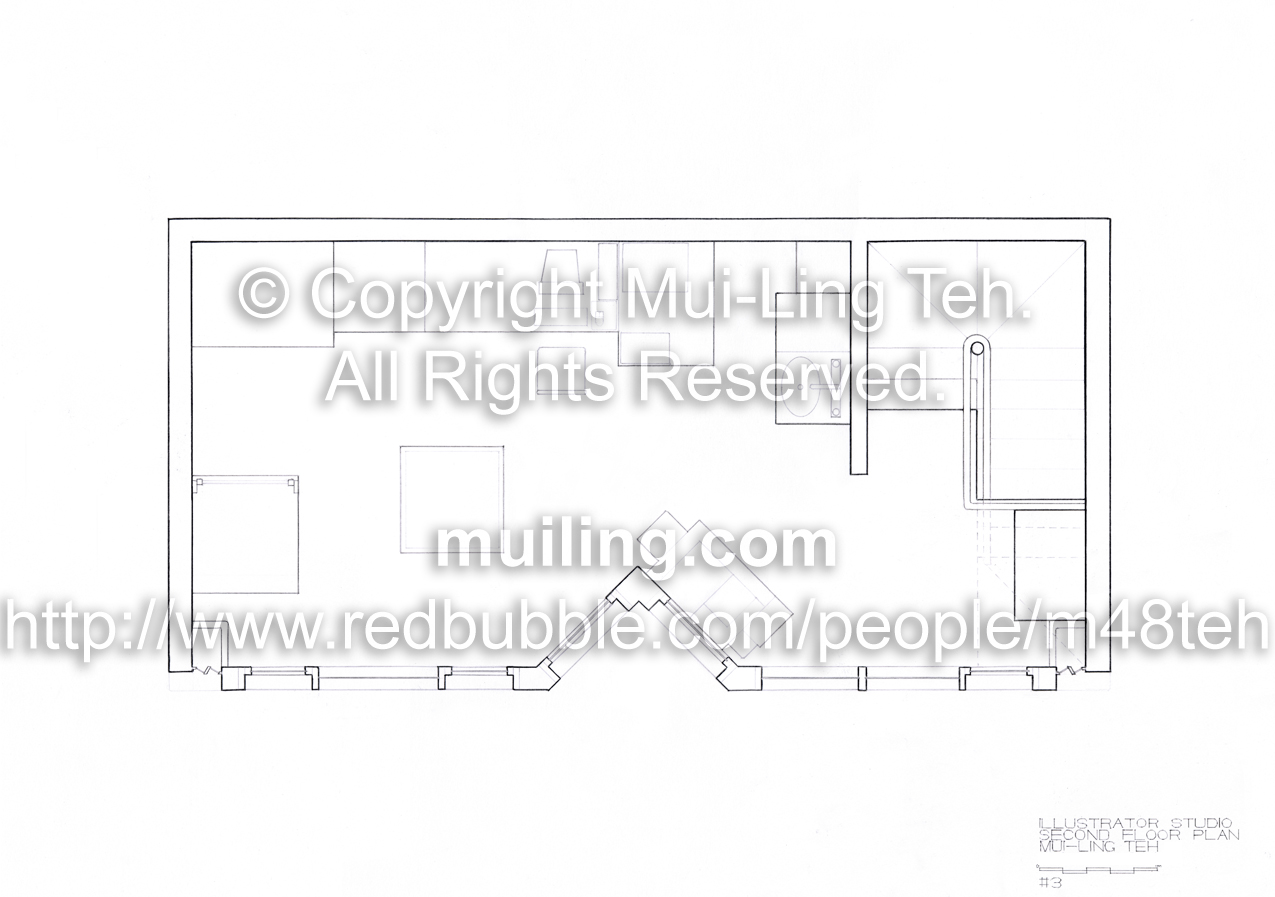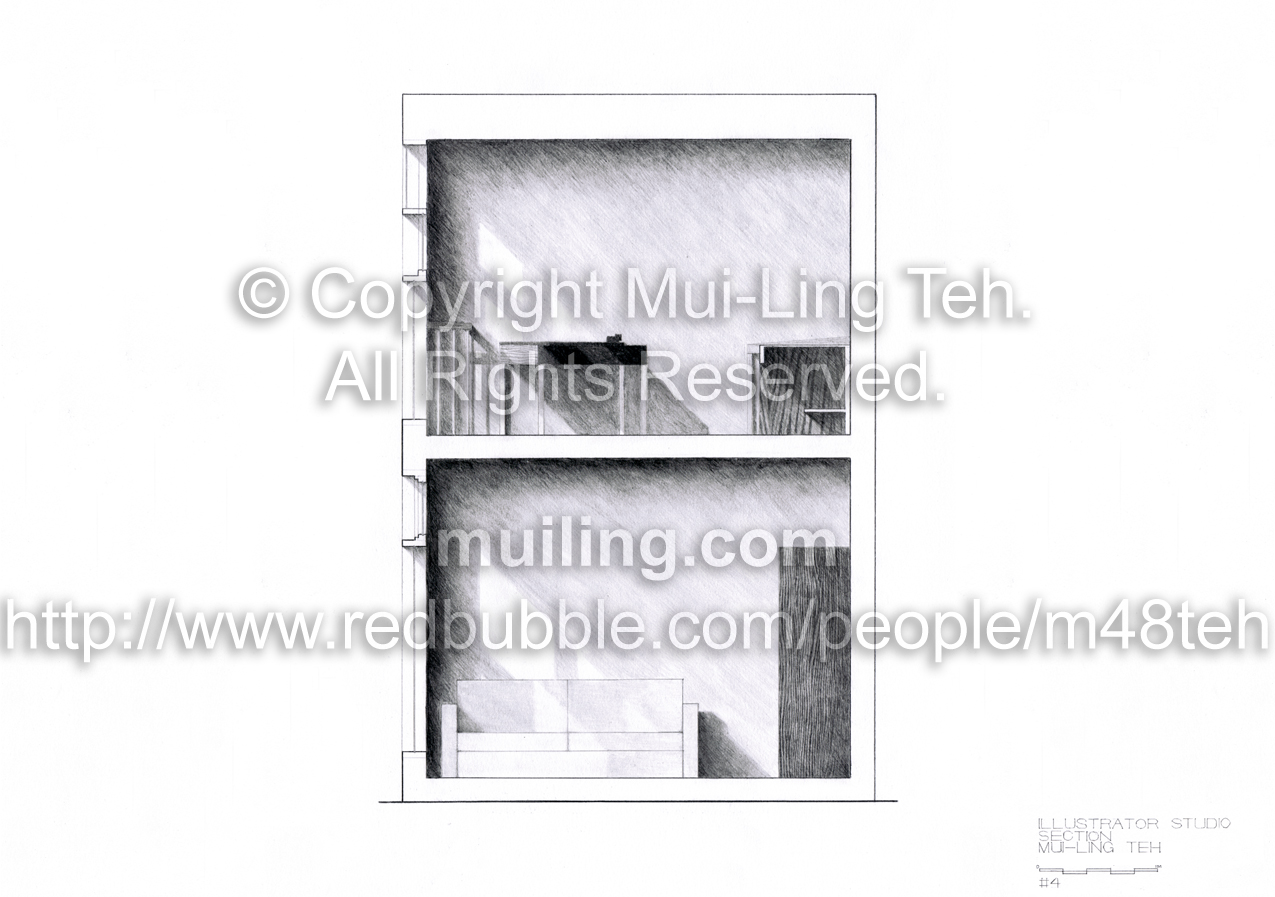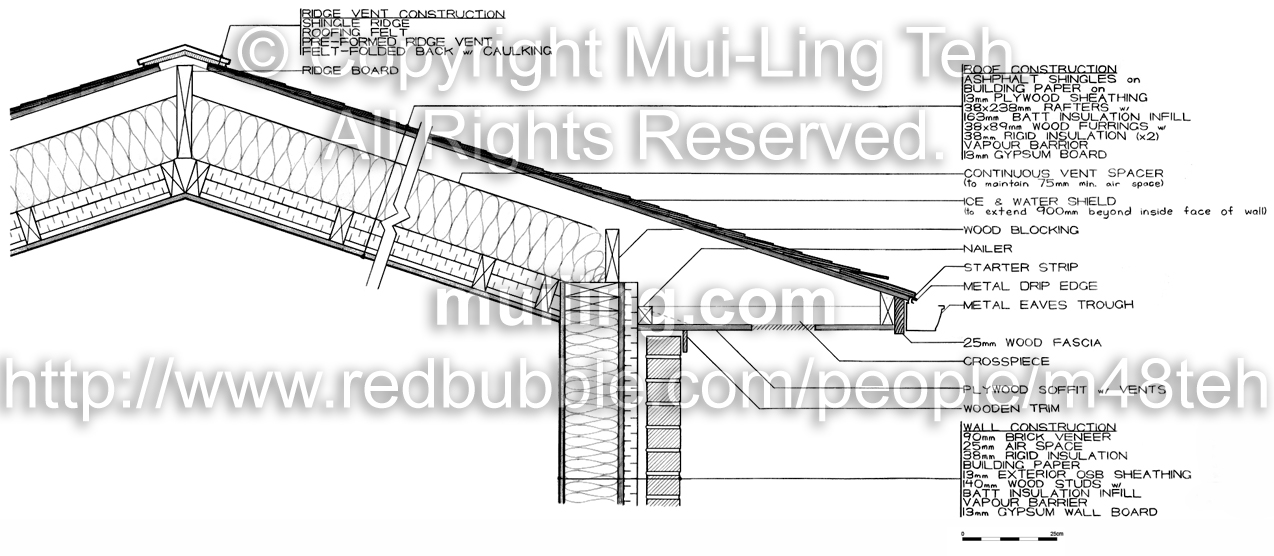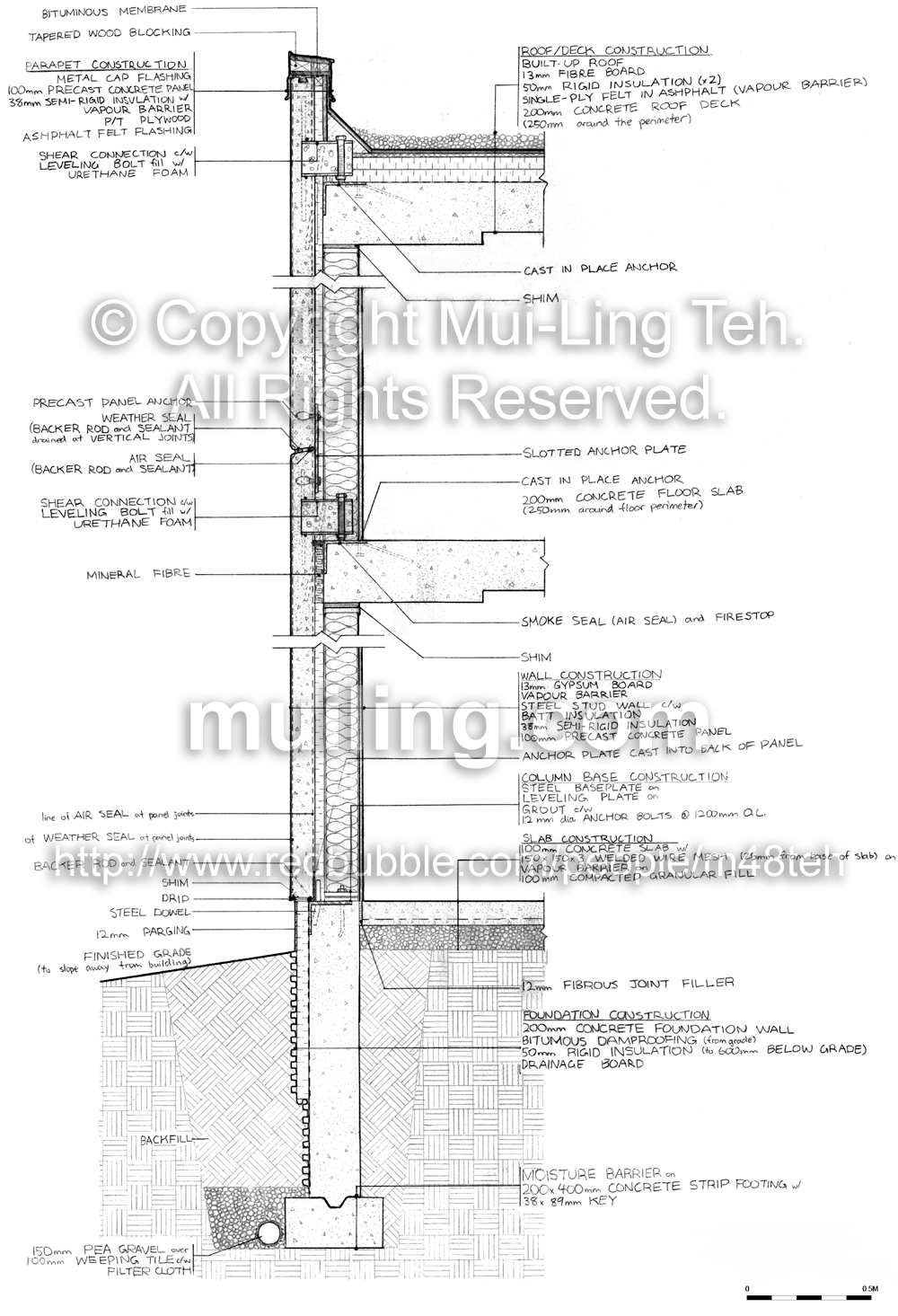 Second Year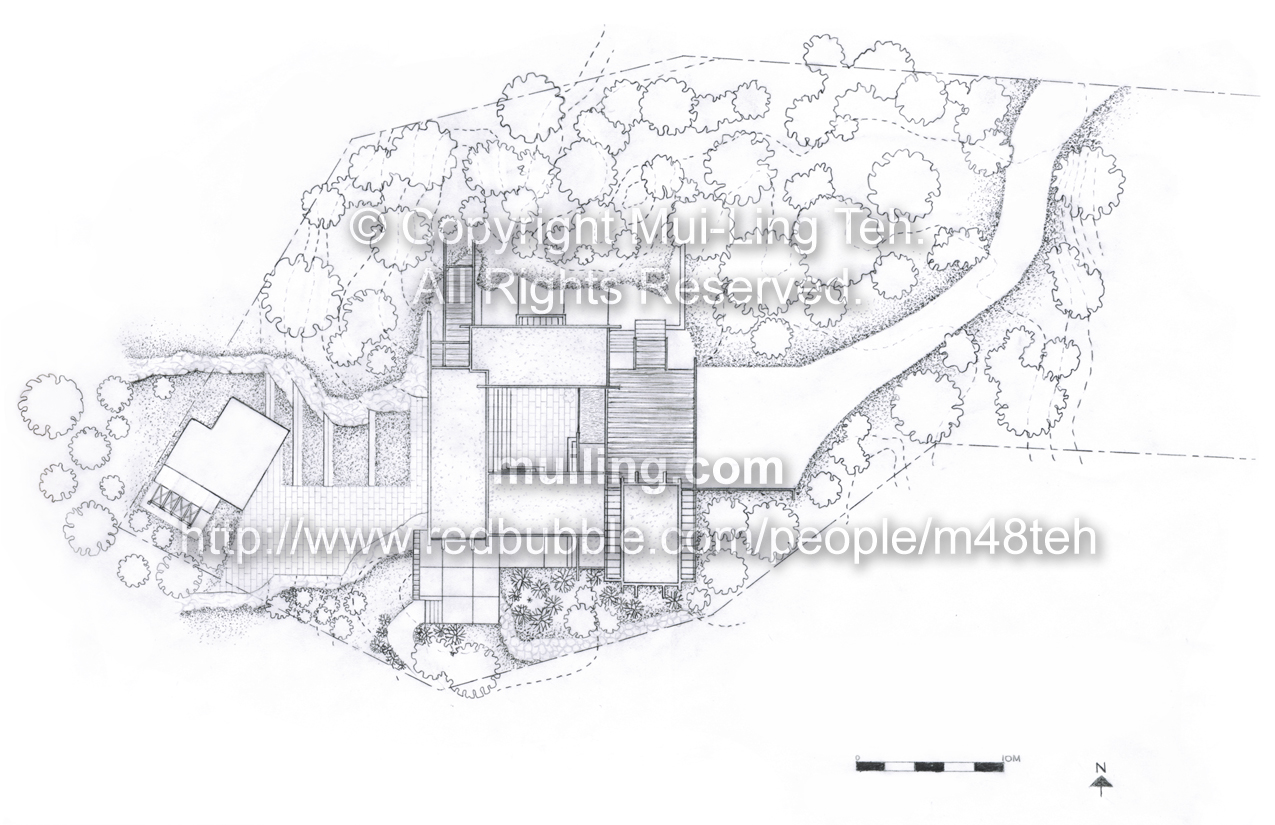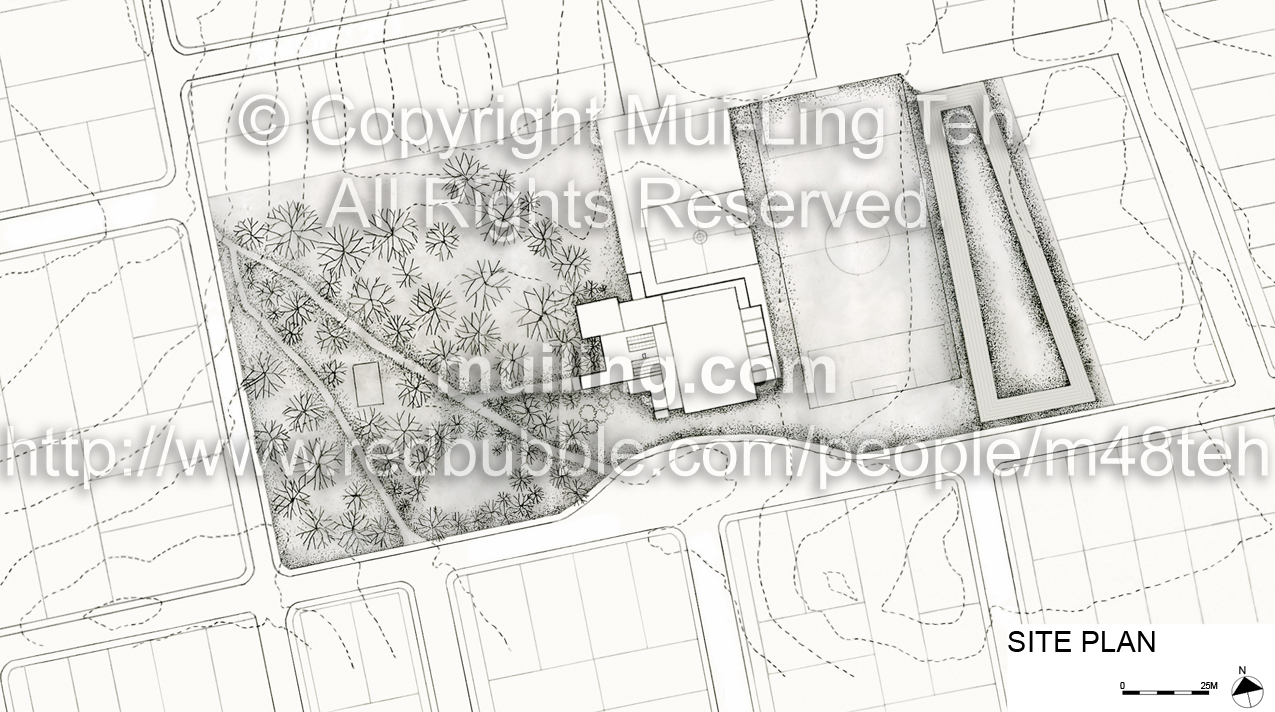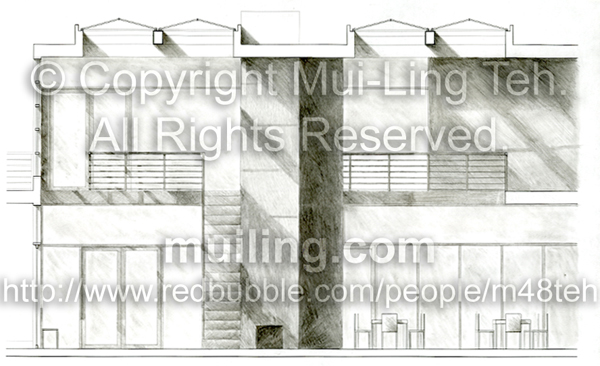 Much of my work in 3rd year was done by computer, and in my final year my images consisted of computer drawings and hand renderings:
Fourth Year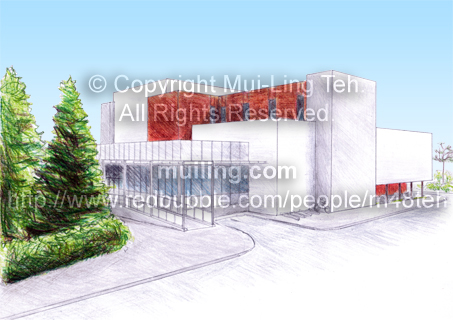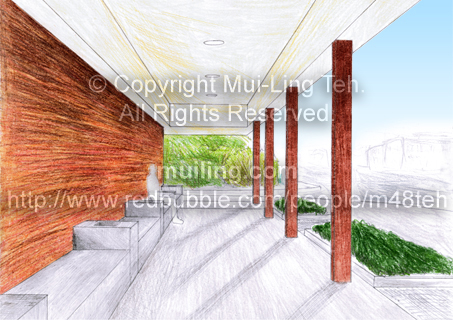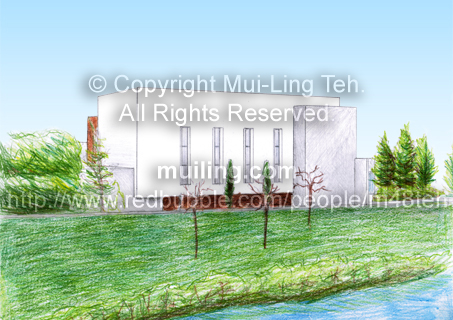 Study of a handrail detail by Carlo Scarpa - 2010
Plan: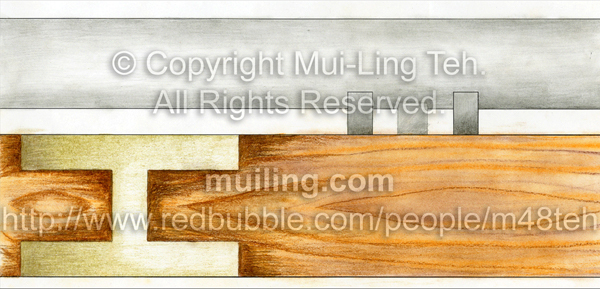 Elevation: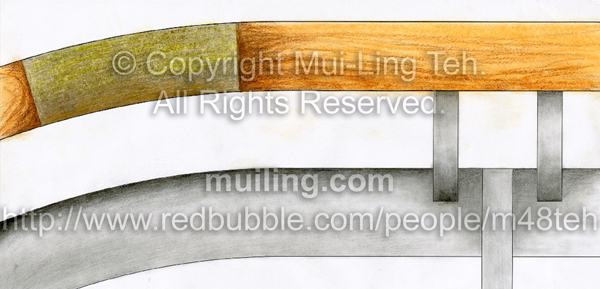 The purpose of this exercise was to understand the significance behind the metal link between the two wood members; hence the finer rendering around that area.
All content here is © Copyright Mui-Ling Teh, All Rights Reserved, and may not be used without my permission. Any site using my images against my conditions have not sought proper permission and should be reported or brought to my attention immediately.
Back to Fine Arts and Mixed Media/Collages