While the majority of my works, whether for a drawing or a crafted model, are done with paper based materials, I also enjoy working with plastics, metals, and more.
Early Works
During a school field trip to Quebec in my 8th grade, my class visited a copper museum where we got to do our own engravings on a piece of copper. It was a fun process, though something I never got to do again. I later gave that piece of copper to my father for Father's Day.
A few years later I etched a plate during the print-making unit of my grade 11 art class: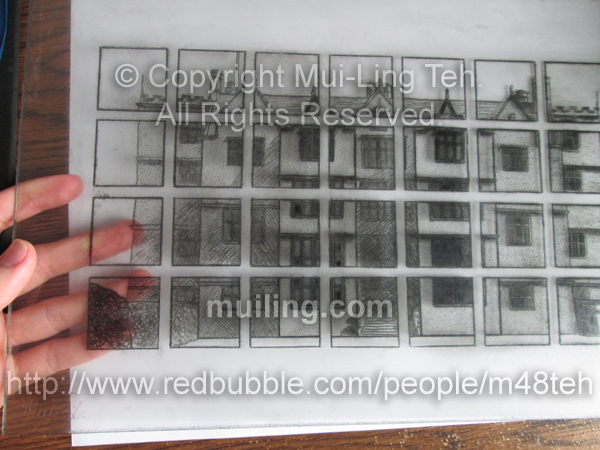 The process of making this plate was similar to the copper engraving in that I used similar tools; one pointed tool for the drawing, the other (a burin) for flattening. There was, of course, a great difference in that making a line on the copper plate didn't have the same look as one done on the print-making plate. The copper sheet needed to be worked on from both sides in order for the lines to be properly defined, whereas on the printing plate, the line would get defined by the burr as it was being scored.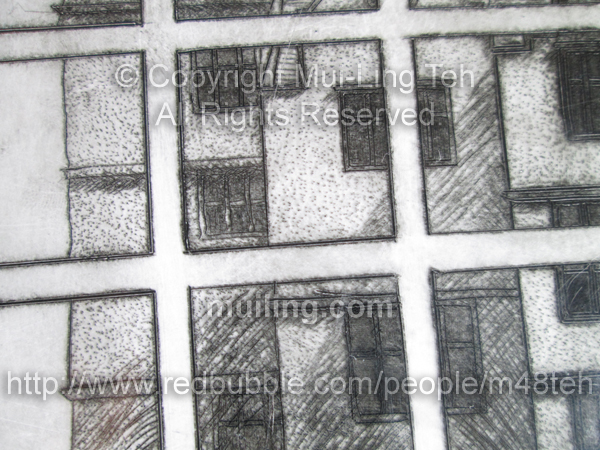 The texture on the building was stippled; prior to applying ink on the plate it looked nice and sparkly; though unfortunately I have no photos of the time it was clean.

Years later I also often stippled my architectural drawings

The final print had a different look than the original plate. In many ways the process of printing was more challenging than drawing or etching. Even if the plate itself was done to perfection, the way the ink was applied affected the outcome; and with intaglio printing it was impossible to have any surface that was perfectly white. But in some ways, the print also had a more interesting look (generally a higher level of contrast).
During that year I also began drawing on acetate sheets with ball point pens (and once in a while with markers or pen nibs with ink); often for presentations: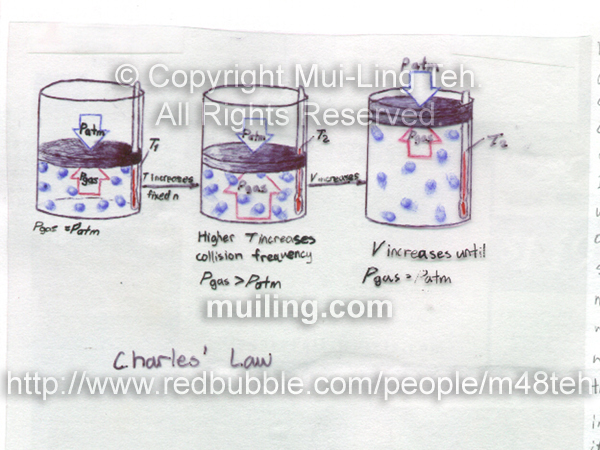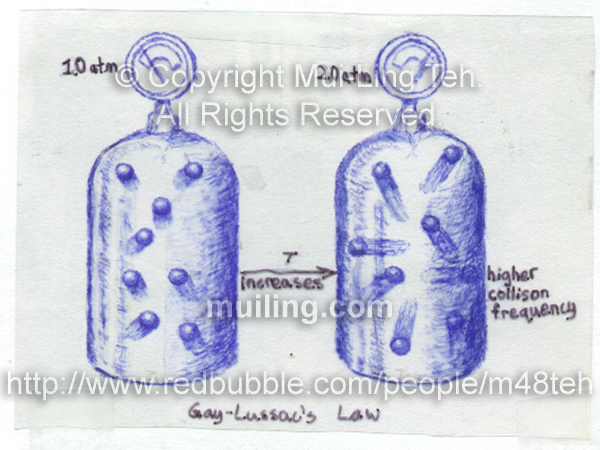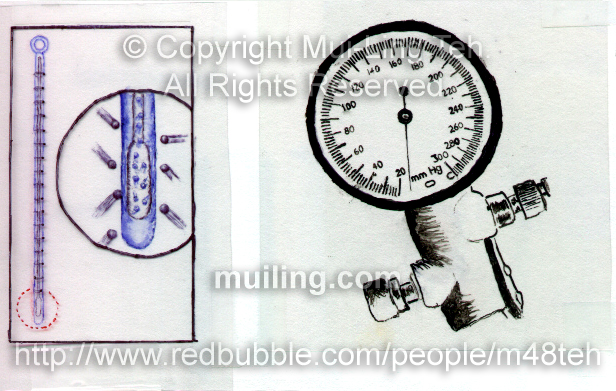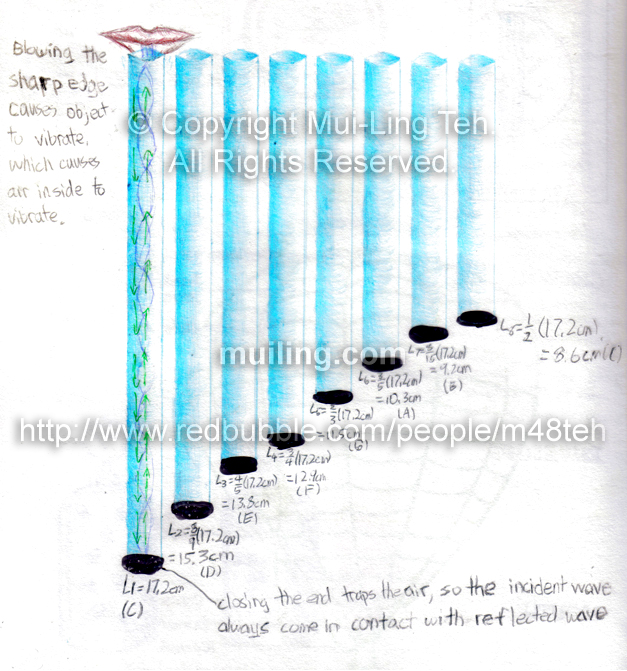 Despite that no fancy tools were involved, in some ways drawing on plastic was more challenging than etching on it; as sometimes the ink didn't adhere to the plastic. Sometimes an area already in progress lost some of the ink when I tried to continue to colour it in; as the pen's tip ended up scratching it away.

All images above were done prior to the time I began to master realism

Other than a few other drawings on acetate; I haven't had a chance to create images on other materials since.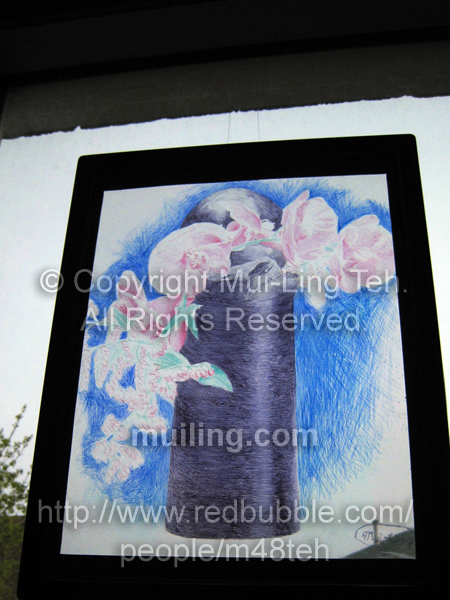 Click on the images below to view them large: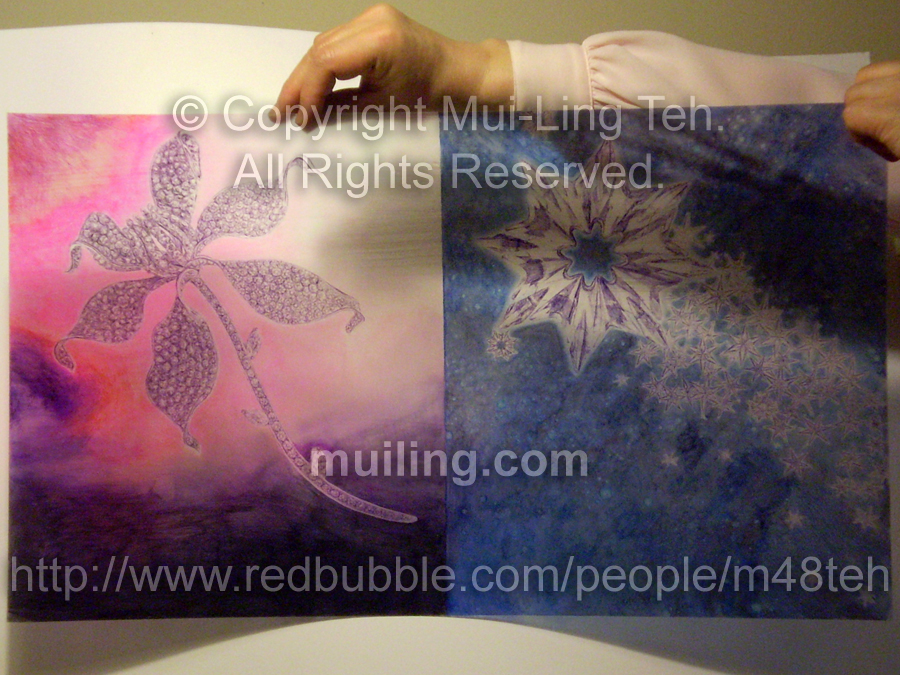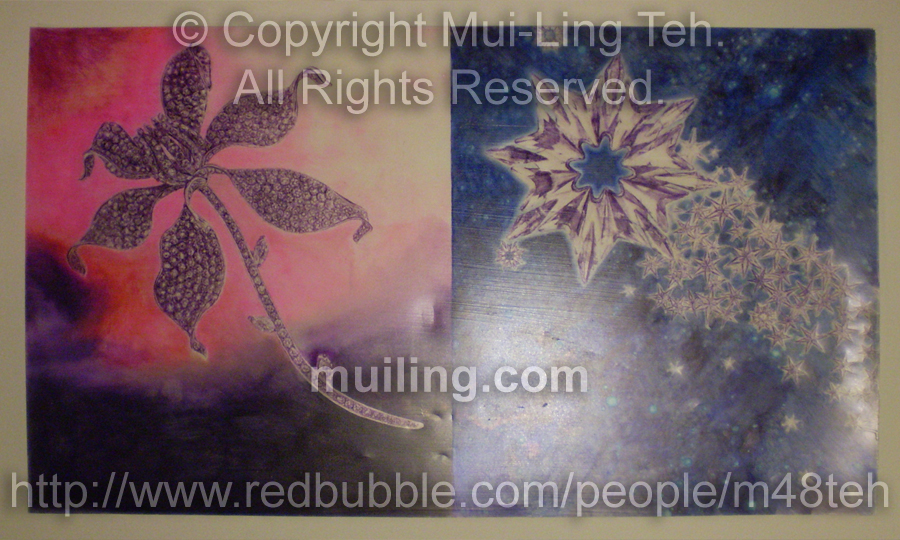 Crafts and models
Since the time I began architecture school, I never had the chance to create images on plastics or metals again. I did however often work with acrylic glass throughout my architectural career to make models; sometimes scoring into the glass to look like mullions (or otherwise use line tape).

See more or my models and crafts here
I also fold origami, including miniature models, out of various materials.
Learn more about my miniature origami here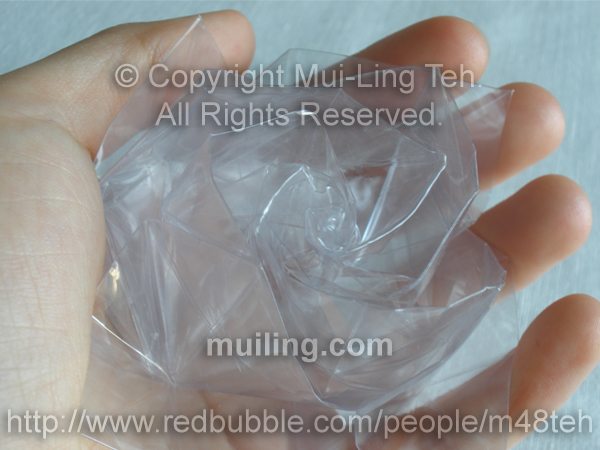 The ninja star above was folded from a piece of copper tape I saved from my high school technology class many years ago.
Around the time I began folding miniature origami, my patience and attention to detail grew, and I even learned to make drawings more refined when I wanted them to be.
I also sometimes made cases by hand for my miniature origami: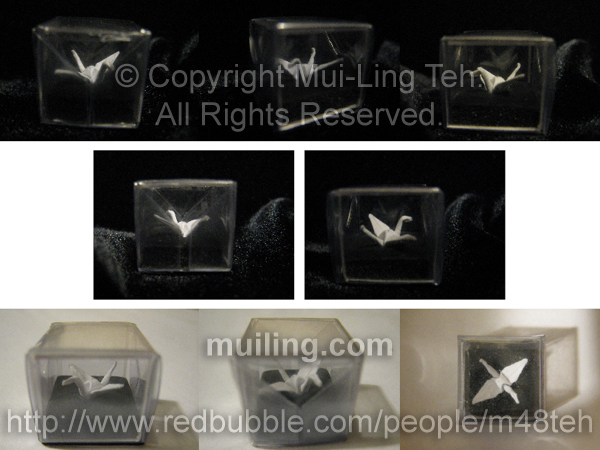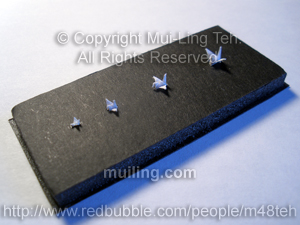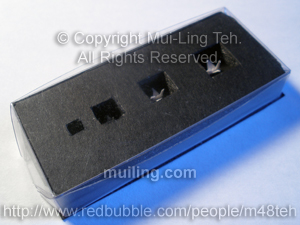 I have found that working with materials other than paper overall takes more time. I still draw on paper, and I have created models out of other materials in recent times; but I have never had the chance to take on engravings, etchings, or drawings on other mediums lately, but it would be something I'd like to try again some day.
All content here is © Copyright Mui-Ling Teh, All Rights Reserved, and may not be used without my permission. Any site using my images against my conditions have not sought proper permission and should be reported or brought to my attention immediately.
Back to Fine Arts and Mixed Media/Collages